What you need to know to travel safely in Iceland
When traveling in Iceland it's important to be well prepared and check road conditions and weather forecasts the day before you hit the road.  The road maps below update every day and you can use them to check road conditions on all roads.
For more info regarding road safety, check:  www.vegagerdin.is
The Icelandic emergency phone number is 112, in case you need police or an ambulance.
Always check the weather forecast at www.vedur.is before you go.
We recommend checking out https://safetravel.is/ when you're planning your trips.
Always read the warning signs when you are on the road and at a sightseeing destination, they are there for a reason, especially if you go to see the beautiful Reynisfjara on the south coast!
Good luck and enjoy your travels in Iceland!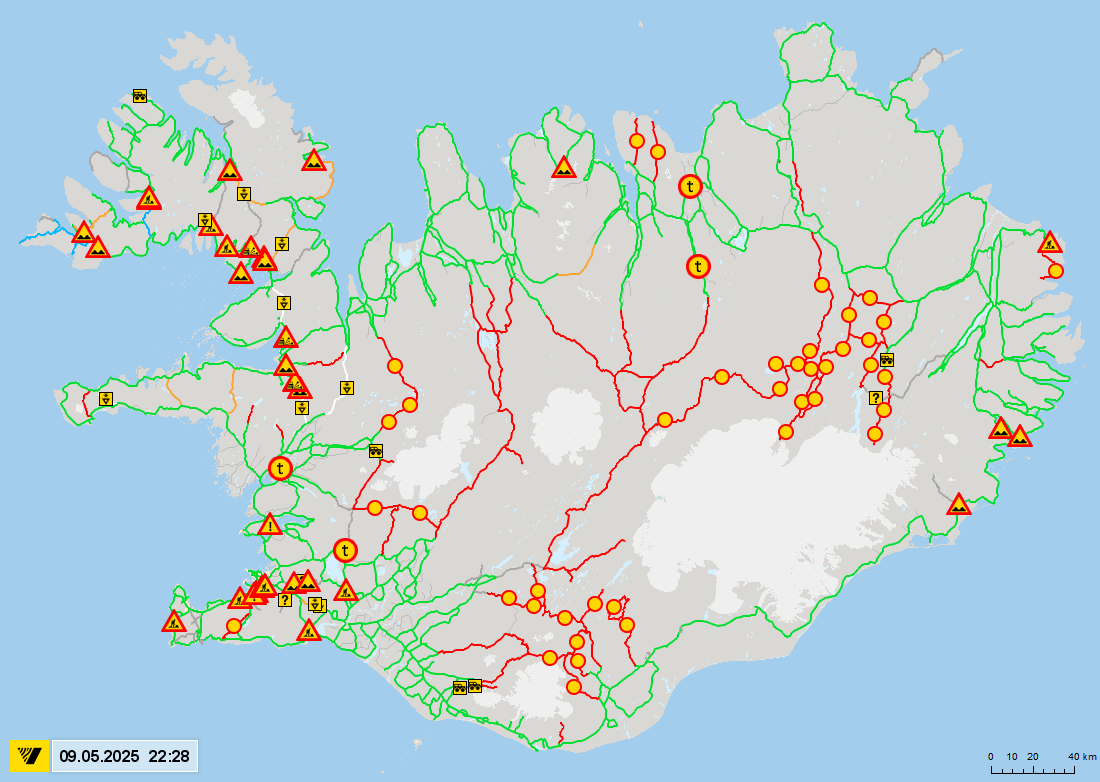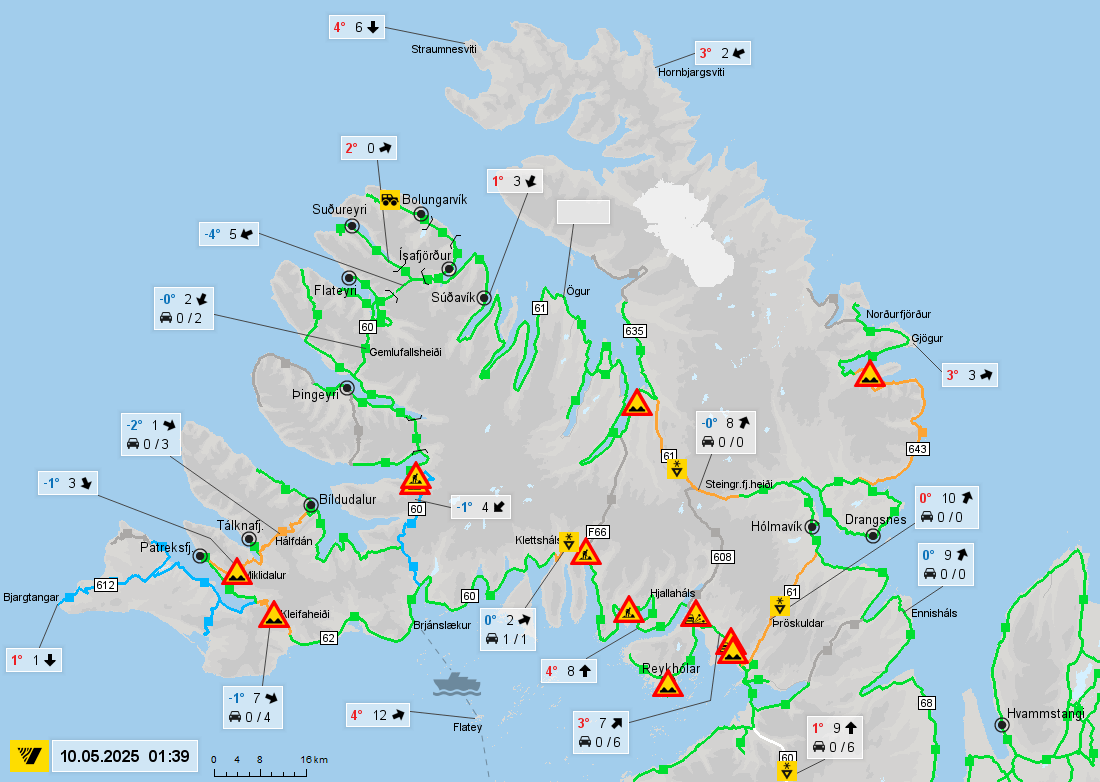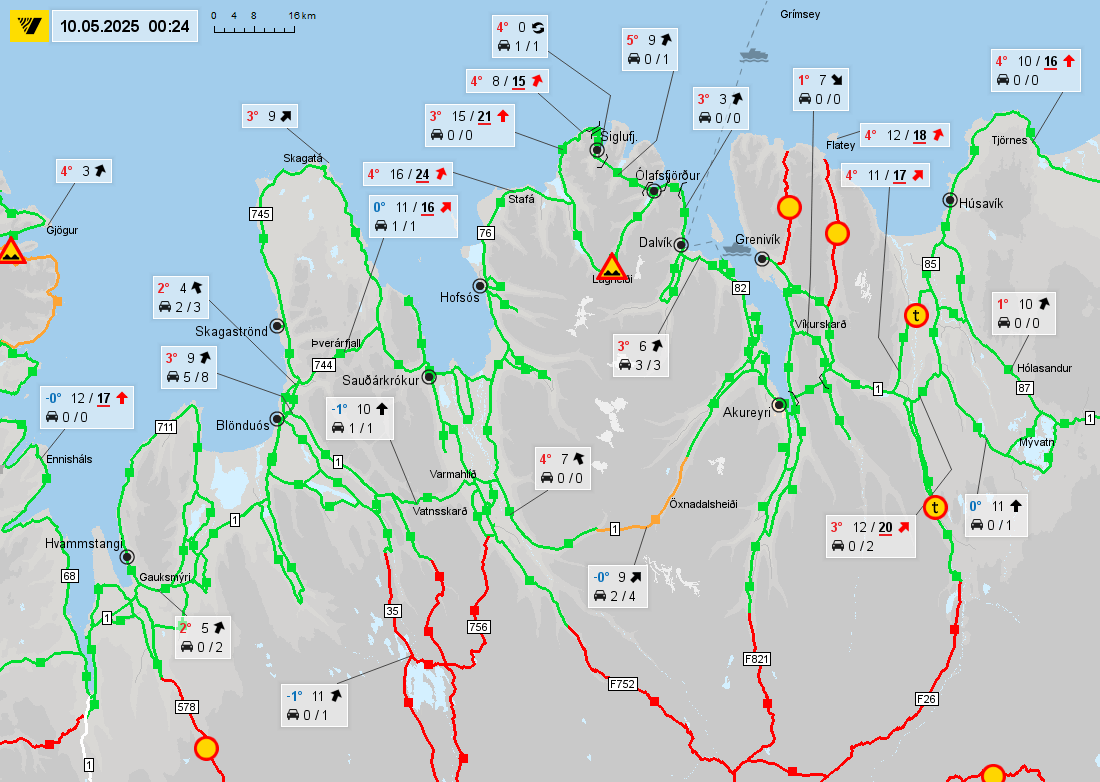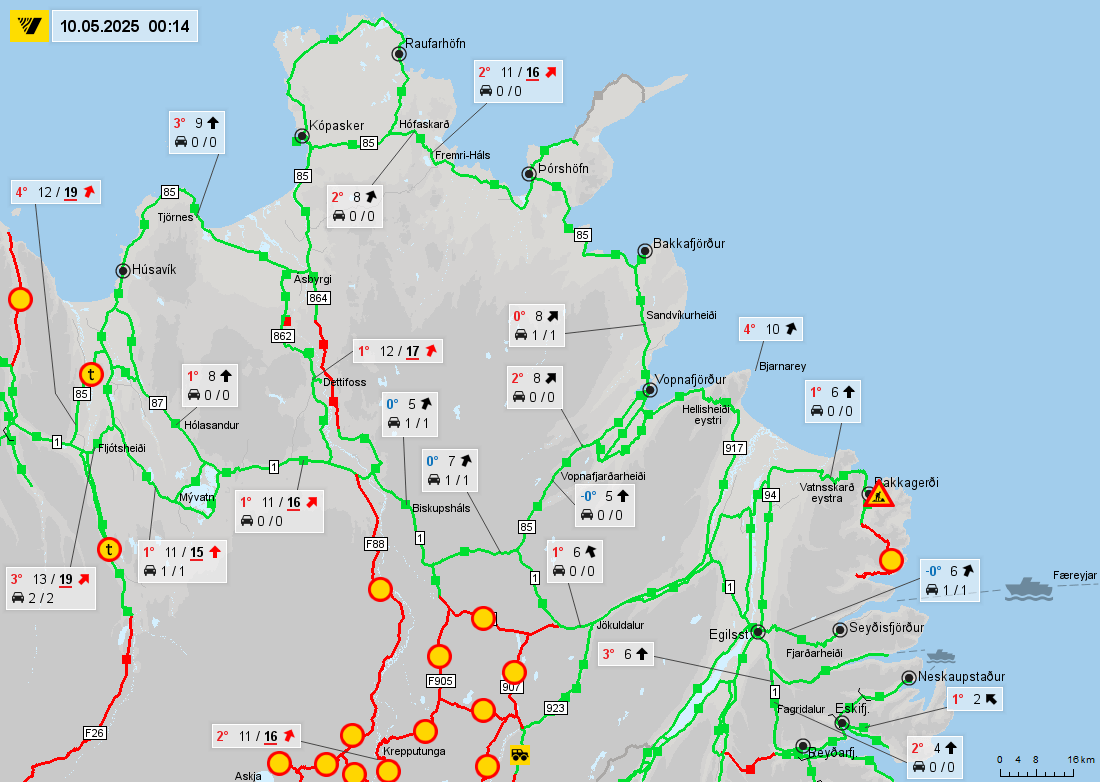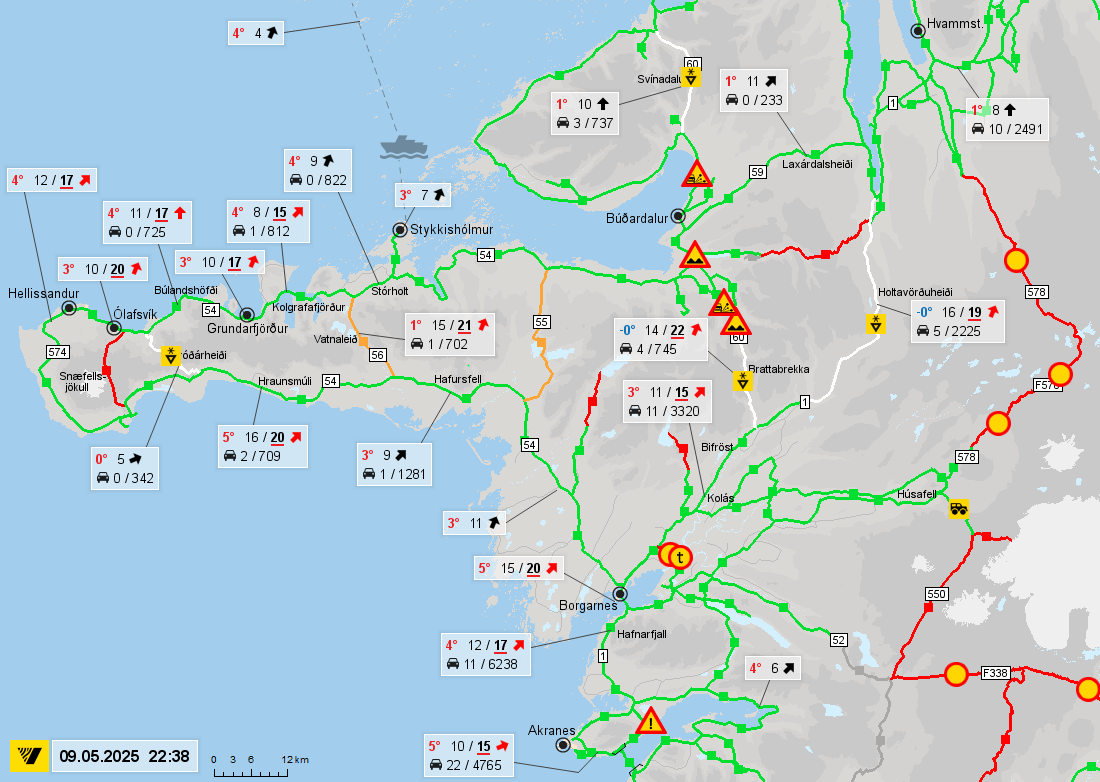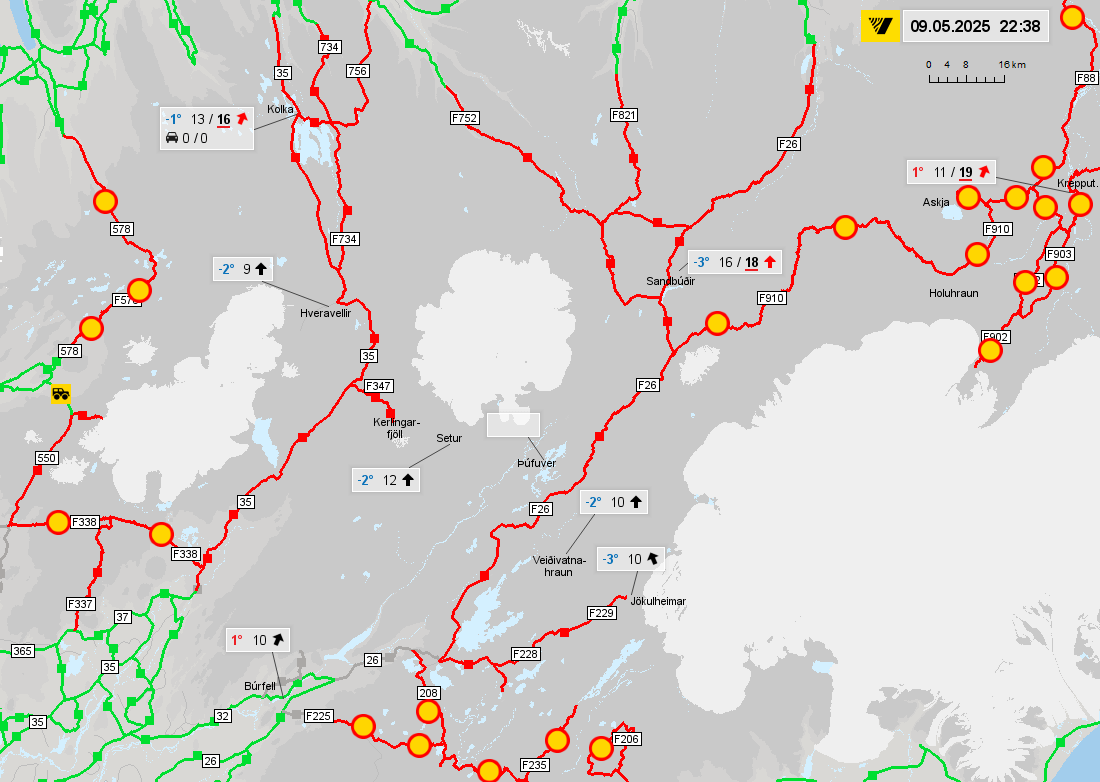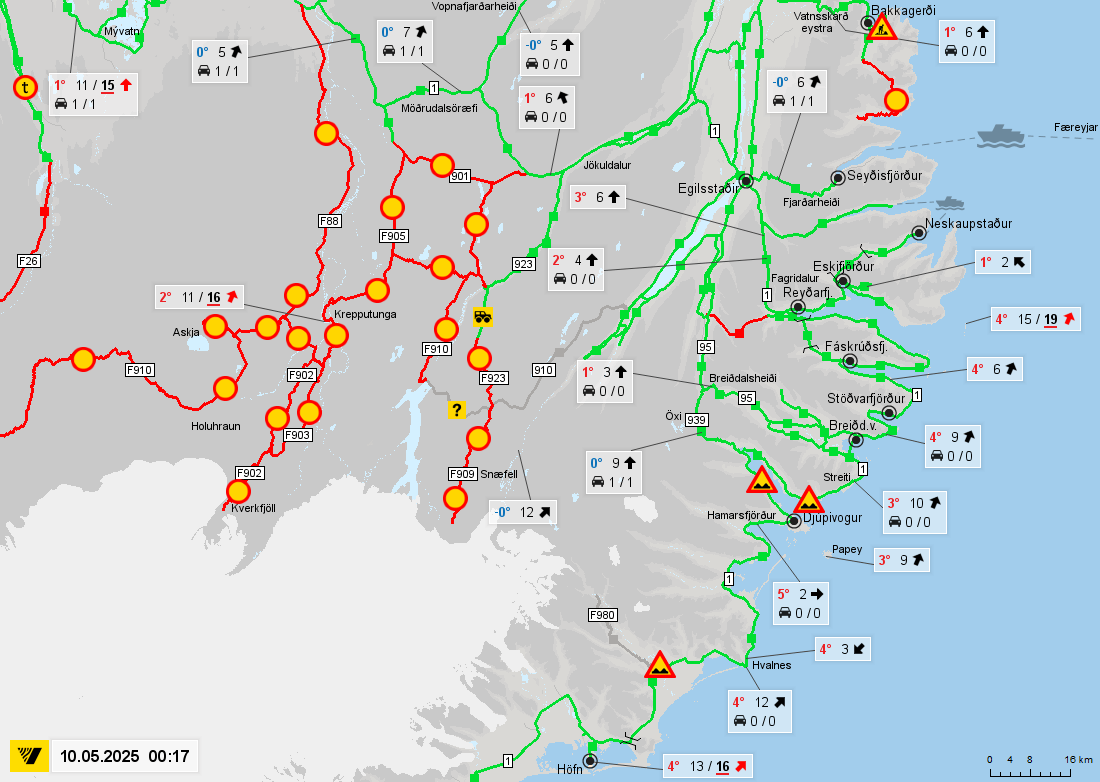 Byggt á gögnum frá Vegagerðinni.  Based on information from Vegagerdin.  www.vegagerdin.is